Support The Work
Published: Jan 25, 2022 @ 2:42 PM
We don't often talk about it but in the last couple of weeks many of you have reached out to ask how you can support the work of the VolunteerConnector. The work being:
Quickly connecting individuals to community organizations/grassroots initiatives
Simple management tools for organizers to engage individuals
Identifying and removing barriers to those connections and engagements like the Antiracist Approach to Volunteering Report
If you are part of one of the 4000+ organizing groups using the VolunteerConnector then it's easy. Simply login to your account, look to the lower left and click on "Subscription" and look for the Upgrade Now button. This is a simple $10/month subscription that gives you added management tools and helps us to identify future upgrades.

If you are one of the millions of individuals visiting the platform each year who would like to support the work, then it's easy as well. Simply click on the Donation button here and follow the steps to make a one-time donation or monthly recurring one. All donations receive a charitable tax receipt.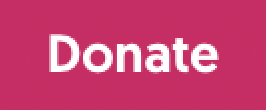 BTW, all the revenue from subscriptions and donations go to improving the VolunteerConnector experience for everyone and adding in new features that further remove the barriers to your #communityconnection.
Finally ... never quit doing the beautiful work each of you do every, single day to make our communities great!
Permalink