Governance & Reporting
Our Accountability
Our organization is governed by our membership who appoints our Board of Directors as outlined in our Bylaws - Volunteer Centre of Calgary.
We are also members of the Standards Program which is a Canada-wide set of shared standards for charities and nonprofits designed to strengthen practices in five fundamental areas: board governance; financial accountability and transparency; fundraising; staff management; and volunteer involvement. The goals of Imagine Canada's Standards Program are to increase the transparency of charities and nonprofits, and to strengthen public confidence in individual organizations and the sector as a whole.
Meet Our Board of Directors
Jeremy Busch-Howell
Jeremy is a lawyer practicing as Director, Legal, with NorthRiver Midstream. Prior to joining NorthRiver Midstream, Jeremy was a lawyer with a national law firm practicing in the areas of corporate finance and M&A. Jeremy shares his experience in navigating and guiding complex corporate transactions with us, focusing primarily on pragmatic and effective board governance.
Melissa Colborne
Melissa is a lawyer with experience in corporate finance, securities, M&A, governance, and commercial transactions. She is currently serving as in-house legal counsel for NorthRiver Midstream, but she previously practiced at a national law firm in their business law group. Throughout her career, she has worked with a variety of companies to ensure compliance with general corporate and securities law requirements and stock exchange rules. Melissa served the organization as a public committee member for a year prior to joining the board.
Nyla Fuller (Chair)
Nyla is a Chartered Professional Accountant and organizational management expert. Having worked with non-profit organizations for more than ten years, Nyla carries a sound understanding of their unique challenges and needs. Currently, Nyla serves as the Arts Faculty Financial Officer at Mount Royal University. Her prior roles include consulting and directing social service, First Nations, and public administration organizations.
Marla Kailly
A lifelong advocate of volunteering, Marla recognizes the strength and resiliency of an engaged community. Having managed projects in both the business and non-profit sectors, she brings working knowledge of governance and collaboration to her role. Working at a non-profit and interacting with an extensive volunteer base combined with building strong community partnerships, Marla values involving the unique perspectives of individuals to build holistic outcomes.
Jordan Kiss (Vice-Chair)
Jordan enjoys applying his finance background in providing support and insight into financial performance, governance, risk management, and strategy. He is a Chartered Accountant and Chartered Business Valuator, and is the Manager, Financial Reporting at Plains Midstream Canada. He has been volunteering with us since 2016 and in a board member capacity since 2017.
James Lerner
James views his involvement with the board of Propellus as an unparalleled opportunity to leverage his skillset and maximize his impact on the non-profit community. He is currently an Investment Banking Associate at RBC and previously held roles in Corporate Development at one of Canada's largest midstream energy companies. James is a CFA charterholder and brings to the board more than nine years of relevant work experience in financial and investment analysis, corporate development, strategic planning, investor relations, and capital markets. He has served with us since 2019 as a public committee member of our Finance and Audit committee.
Sally Mansour
Sally has been in the not-for-profit sector for over 15 years. Her specializations in working as a Director or consultant include business development, governance, revenue generation, government relations, marketing and communications, and fundraising. Sally joined the board having served prior as an experienced volunteer board director and as an advisor to many of Calgary's charitable organizations. With volunteerism and community building close to her heart, she enjoys the opportunity to work with the team and Board to reach the organization's immediate and long-term goals.
Priscilla Ng (Secretary)
As Manager of Initiatives and Implementation, Priscilla practices innovation and intrapreneurship by leaning on diverse perspectives and challenge assumptions to explore big ideas. She is a proven collaborator who builds trust by being sincere and valuing team success over individual success. She has served with us as a public committee member of our Governance & Nominating Committee.
Matt Stellick (Treasurer)
For more than six years Matt has given back to the community through his involvement with us as a public committee member, board member and treasurer of the Finance & Audit Committee. He is currently an Investment Banking Vice President at RBC Capital Markets, and has had previous roles in Corporate Planning at a major general contractor and articled at a big four accounting firm. As a Chartered Accountant, Matt has more than ten years of relevant work experience in financial assurance, corporate planning, and capital markets which have provided him with exposure to various facets of business, as well as, elements of governance and board level thinking, as it relates to both strategy and stewardship.
Meet Our Core Funders
A big thank you to all our core funders for their ongoing support. Your support helps to connect hundreds of thousands of volunteers to the community causes they care about.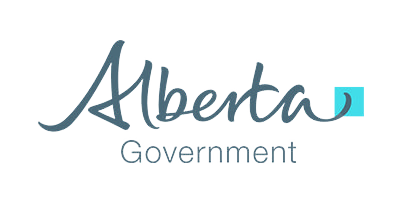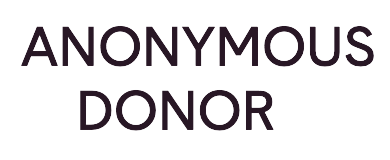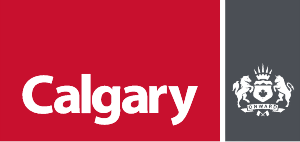 Volunteer Centre of Calgary (operating the VolunteerConnector) is a registered charity
CRN 108186305 RR0001