An Anti-Racist Approach To Volunteering
Published: Jan 12, 2022 @ 11:45 AM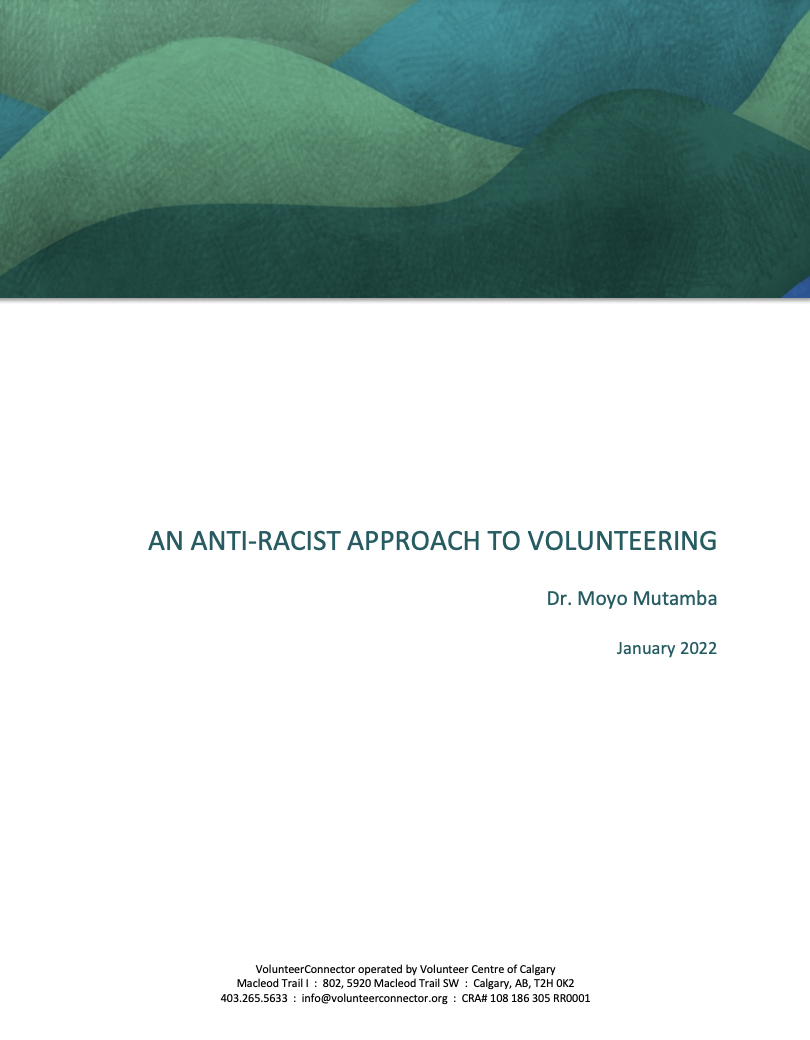 Thanks to work funded by City of Calgary FCSS and our ongoing work and friendship with Dr Moyo Mutamba, we were able to complete what we hope is the start of a deeper dive into understanding the colonial structures inherent in volunteerism. Here is an excerpt from the report:
"We can assume that asking racialized people to interact with the police to request a police check could be triggering, but we would be remiss in not understanding more about this experience. How many people are affected by this potentially harmful practice and what other barriers do BIPOC (Black, Indigenous, People of Color) volunteers face in the sector?
We knew that to get a clear picture of these issues in our sector, we needed concrete data from volunteers."
Find the full report here - An Anti-Racist Approach to Volunteering