Celebrating Volunteers!
Published: Feb 10, 2023 @ 10:16 AM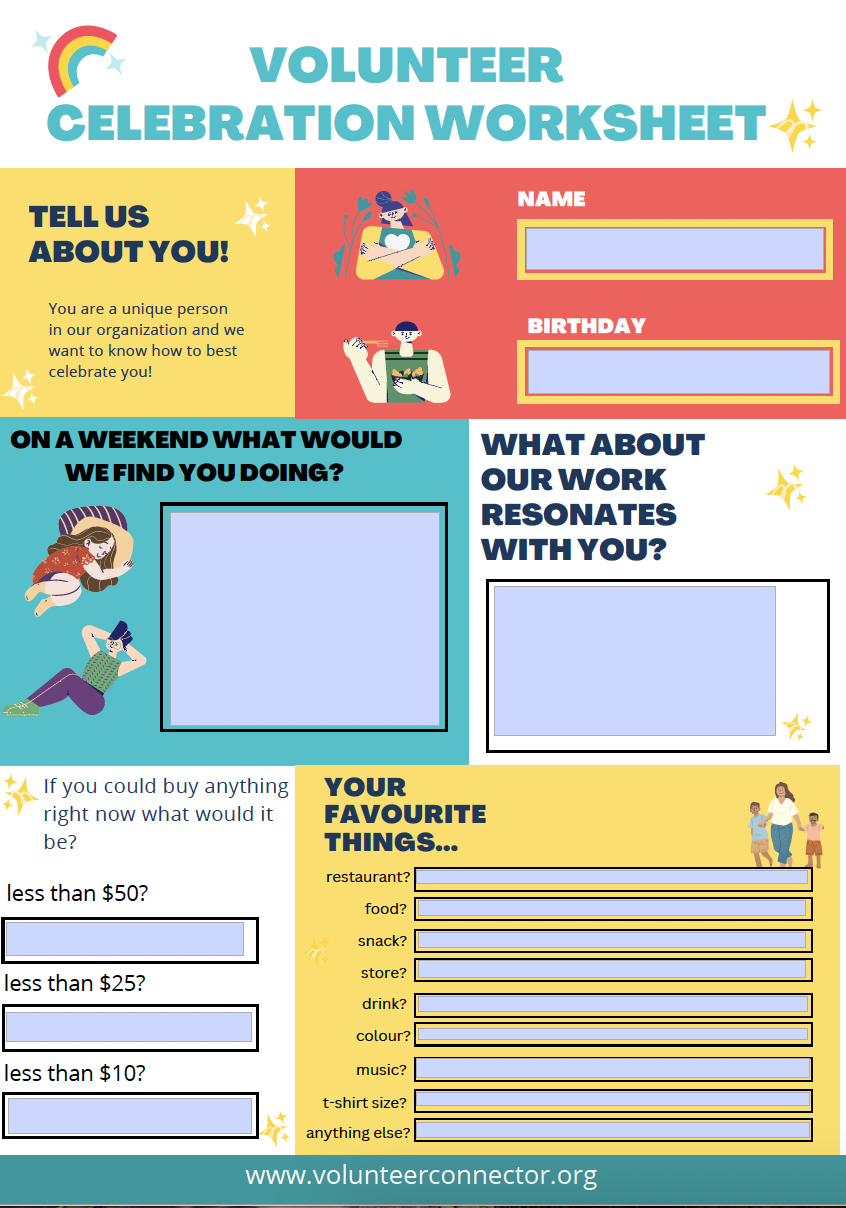 Making sure the people who give their time and energy to a cause that they are passionate about are celebrated is a vital part of any organization! The research suggests that burnout and turnover are at historically high rates in the charitable sector so it is more important than ever that we are valuing the humans that make all the work possible. This is especially vital in organizations that are made of solely of volunteers. Board members - you have to appreciate each other too! Many organizations tether their volunteer appreciation to National Volunteer Week and that is great if it works, if there is another time and space that makes more sense than do that - there are no rules to making other humans feel appreciated! We do recognize that this can all feel overwhelming and add to the stress that many are already feeling so we have done a couple things to help you out:
Volunteer Celebration Worksheet
A template to help you get the information from your volunteers about the things that make them feel special! Find it on our Get Support and Learn page.
Volunteer Recognition Learning Circle
We are hosting a learning circle on volunteer recognition come prepared to share with your community peers things that are working or not working for you. We all learn more from failure than success! Join us March 15 at 11:00 MST, Register here on Eventbrite
Individual Coaching
If neither of these work for you or you feel like you need more specialized support or conversation, please do not hesitate to reach out for personalized coaching from one of our awesome team members (Coaching Intro Survey & Booking)