Volunteer Your Time, Yet Also Your Ideas - Guest Blog Part 2 of 2
Published: Nov 9, 2022 @ 1:17 PM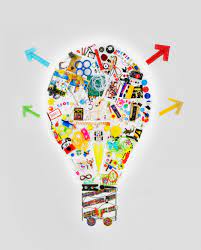 For Part 1 of 2 from Subibe please check it out here - Volunteer Your Time, Yet Also Your Ideas - (Part 1 of 2)
Volunteer Your Time, Yet Also Your Ideas - (Part 2 of 2)
You don't have to be a Board member to contribute; most non-profit organizations will have Committees to tackle such areas and usually consist of Board members rather than other volunteers, aside from the realm of event participation. The reality is, if these Committee are to achieve their mandates, there is at times, a substantial amount of work required. Not all Board members have the time to dedicate to these endeavours.
As such, allow me to suggest some ideas, and I do this knowing that not everyone will agree with my perspective.
Imagine you were a non-Board member volunteer; you might not have a seat on a committee yet could you propose doing a client needs survey for the Marketing Committee? Or, how about a small research project on comparable organization job descriptions and salary ranges for the HR Committee? Better yet, use your social media savvy to guide the organization with their \ Communication and PR strategy. Maybe you even have some insight on how they might improve their Search Engine Optimization (SEO) initiatives. Are you on the creative side and can contribute towards a video production or develop other marketing material? Moreover, training videos in any realm are always very useful.
These objectives can be very specific with an objective estimated time to completion so if you can't manage a long-term commitment, it can almost be project based. Furthermore, some out there might think that their experience and CV might not carry enough weight to make it on to a Board. If you come in as a volunteer and work on initiatives or projects that garner great results, you might merit Board consideration.
My three additional suggestions would be:
Consider your own time before making such commitments. In other words, don't over commit to something you can't deliver upon.
If you are offering to do work that it will indeed involve work.
Talk to someone who has done something like this before, especially if you are interested in a seat on the Board. Anyone who has volunteered in such a role is already someone you know is willing to offer their time. They would likely offer it to you as well. Gain from their experience and maybe even learn from their mistakes.
There is plenty of room to volunteer your time, yet also your ideas.