WP Puppet Theatre Society
Box 61116 Kensington PO Calgary AB T2N 4S6
403-619-2501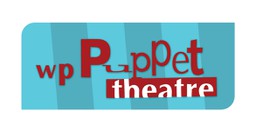 WP Puppet Theatre uses the power of puppetry to impact positive social change.

Our puppetry infused learning opportunities and performances inspire, challenge, empower, support expression and encourage empathy in our audiences and participants

• We produce and perform original puppet theatre, touring throughout Western Canada to elementary schools and public family events.

• We present a wide range of learning (and fun) experiences through, in and about puppetry, in schools and at other community events.

• We access the therapeutic strength of puppetry to promote positive mental health in our award winning View from the Inside program.

• We provide professional development for people who work with children i.e.: teachers, social workers, and therapists.

• We produce 'Puppet Power' - a biennial event examining the power of applied puppetry. Puppet Power: Puppets Go Existential and ONLINE took place at the end of May 2020 and was very successful with people all over the world linking in for over a dozen live streamed sessions.
Current Volunteer Opportunities