WISH Drop-In Centre Society
334 Alexander Street Vancouver BC V6A 1C3
604-669-9474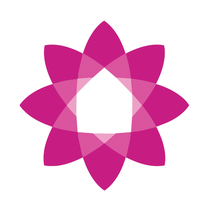 ****Please go to this link to fill out our Volunteer Application Form direct via the WISH Website, as this account is not frequently monitored
https://wish-vancouver.net/get-involved/ways-to-give/volunteer/

WISH's Mission is to improve the health, safety, and well-being of women and gender diverse folks engaged in Vancouver's street-based sex trade. Our dedicated volunteer team, ages 19+, perform a variety of tasks including but not limited to helping to serve and prepare a hot, nutritious meal; sorting and dispensing clothing, makeup, and toiletries donations; helping women sign up for showers and access shelters, some light janitorial duties, and of course, the opportunity to connect one-on-one with the individuals who access the Drop-In and Shelter programs. We serve an average of 300-350 individuals per night across all of our programs and services.

We ask for a minimum of two shifts per month for a long-term commitment of at least six months. All volunteer shifts run from 4:30pm-8:30pm, 8:30am–12:30pm, and 1:30pm-5:30pm, and the Drop-In is open seven days a week. We also require volunteers to volunteer one of their two shifts on a Friday or Saturday, along with one shift from Sunday to Thursday.

****Volunteers must self-identify as women (cis or trans), Two-Spirit, or non-binary or gender-diverse, and must be over the age of 19. No exceptions.****

Please note that volunteering for the purpose of gaining research or information for projects is not allowed. WISH does not generally grant outside access to our Drop-In space. We expect volunteers to be at WISH because they want to contribute to the well-being of women who face various systemic barriers and marginalization in society.
Current Volunteer Opportunities