British Columbia Conservation Foundation: Northern Spotted Owl Breeding Program
206 - 17564 56A Avenue Surrey BC V3S 1G3
604-371-4434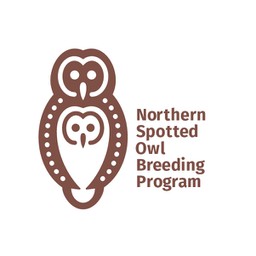 The Northern Spotted Owl is one of Canada's most endangered species, with fewer than ten wild individuals remaining in British Columbia. Threats to the survival of the species includes the loss and fragmentation of old growth forests that Spotted Owls live in, and competition from the non-native Barred Owl.
In 2007, Northern Spotted Owl Breeding Program (NSOBP) is part of the non-profit British Columbia Conservation Foundation and was founded to prevent the extirpation of this iconic species in BC. The NSOBP is the only program in the world breeding this species and has made significant contribution to the scientific knowledge through its use of artificial incubation and hand-rearing of chicks. As of November 2020, there are 28 Spotted Owls residing at the breeding facility, located in Langley, BC. The NSOBP is located in the Langley region and acknowledges the unceded traditional and ancestral lands of Kwantlen First Nation.
The mission of the NSOBP is to restore the population of Northern Spotted Owls across their range in British Columbia through captive breeding and release into protected habitat that has been designated by the Province of BC. There is currently over 300,000 hectares of habitat protected to recover the species.
Current Volunteer Opportunities