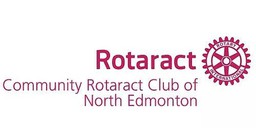 Community Rotaract Club of North Edmonton
n/a n/a n/a AB T5C 0Y3
780-604-5240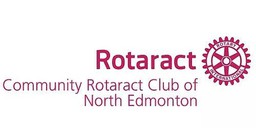 Are you interested in networking with community members of North Edmonton? Consider joining a brand new community Rotaract Club.
About this event
Rotaract clubs bring together people ages 18 and older to exchange ideas with leaders in the community, develop leadership and professional skills, and have fun through service.

Rotaract has six goals:

1. Develop professional and leadership skills
2. Emphasize respect for the rights of others, based on recognition of the worth of each individual
3. Recognize the dignity and value of all useful occupations as opportunities to serve
4. Recognize, practice and promote ethical standards as leadership qualities and vocational responsibilities
5. Develop knowledge and understanding of the needs, problems and opportunities in the community and worldwide
6. Provide opportunities for personal and group activities to serve the community and promote international understanding and goodwill to all people

Rotary is dedicated to causes that build international relationships, improve lives, and create a better world to support peace efforts and end polio forever such as:

1. Promoting peace
2. Fighting disease
3. Providing clean water, sanitation, and hygiene
4. Saving mothers and children
5. Supporting education
6. Growing local economies
7. Protecting the environment

Gain volunteer hours and connect with your community through positive service.

Contact us with our email - communityrotaractclub@gmail.com or visit our website at https://communityrotaryclu.wixsite.com/website-1.

Interested in Rotaract's philosophy? Join our community Rotaract club in North Edmonton. Our general meetings are on the last Friday of the month at 6:30 pm MST via Zoom. Link will be shared before events.
Current Volunteer Opportunities