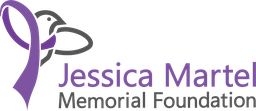 Jessica Martel Memorial Foundation
Box 3167 Morinville AB T8R 1S1
780-939-5289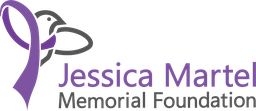 The Jessica Martel Memorial Foundation (JMMF) was established on January 15, 2012, in response to the tragic death of Jessica Martel, a 26-year-old woman who was savagely beaten and strangled to death by her husband in Morinville, Alberta.

The JMMF envisions a society without tolerance for domestic violence and communities bringing safety and hope to vulnerable individuals and families. To this end, our outreach program provides support to survivors of domestic violence and education about domestic violence in the Sturgeon Region, including the Towns of Bon Accord, Gibbons, Legal, Morinville, and Redwater.

Jessie's House
Jessica's death was preventable. For ten years, Jessica endured abuse but had nowhere safe to go. There is a province-wide shortage of shelter beds (see Alberta Council for Women's Shelters for shelter data). Jessica and her mother often spoke about their dreams to build a safe haven for individuals and children.

For this reason, we are working passionately to raise the remaining $1.6M to complete the $3M necessary to build an emergency first-stage shelter for our region. In September 2018, we officially broke ground on Jessie's House. Jessie's House will serve families, women, men, and seniors in Morinville, from the Sturgeon Region and the City of St. Albert.