United Way of Lethbridge & South Western Alberta
#203B, 542 - 7 St. S. Lethbridge AB T1J 2H1
403-327-1700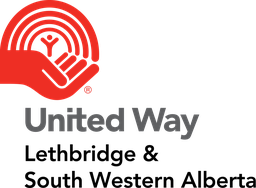 As one of 77 United Way Centraides serving local communities across Canada, United Way of Lethbridge & South Western Alberta works with local organizations, companies and individuals to raise funds and tackle persistent, #UNIGNORABLE issues that prevent far too many people from getting ahead.  

As part of a Canadian Movement with a strong heritage, we value trust and integrity, volunteerism, innovation, partnership, non-partisan leadership, and diversity. These values provide the foundation for our work to improve lives and build stronger communities.

The dollars we raise for our Community Fund help local community organizations to support people in avoiding or moving out of poverty, building strong, inclusive communities, and giving children and youth every opportunity to succeed.

When people show local love for the places they live, they help to create communities where everyone can thrive!
Current Volunteer Opportunities