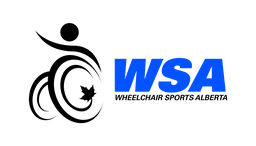 Wheelchair Sports Alberta
11759 Groat Road Edmonton AB T5M 3K6
780-427-8699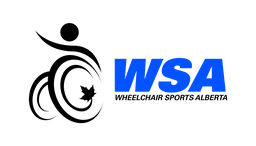 Wheelchair Sports Alberta (WSA) is a registered charitable non-profit association responsible for the development and delivery of provincial level sport programs and services throughout Alberta. Specific sports that fall under the WSA umbrella include wheelchair basketball, para athletics, wheelchair rugby, sledge hockey, and wheelchair tennis.

Our Mission
To facilitate sporting opportunities for Albertan's living with physical impairments and/or wheelchair athletes to develop and compete at all levels from club to national.

Our Vision
To achieve excellence through parasport.

Our Values
Opportunity, Support, Empowerment, Excellence

Our Services:
Club Request Program – WSA has a positive working relationship with all the clubs in the province. When a club wants to host a tournament or clinic, WSA likes to assist.

Coaching and Officiating Program – WSA aids in the development of new and experienced coaches and officials who require assistance to further their training.

Equipment Rental Program – WSA rents specialized equipment to its members for a small fee. We loan racing and sport chairs, rollers, and sports equipment to developing athletes so that no one is excluded from participating in sport.

Insurance – WSA provides affordable insurance for all its members, covering general accident and third party liability for all training and competition activities.

Scholarship Program – WSA provides financial assistance to Alberta's top developing and elite athletes. Our scholarships and bursaries assist athletes in training, competition, and equipment expenses.

Training Assistance Program (TAP) – The TAP program provides assistance for athletes to attend approved WSA training and development camps, clinics and workshops.
Current Volunteer Opportunities