Ainembabazi Children's Project
3a Callingwood Court NW Edmonton AB T5T 0H5
780-975-1116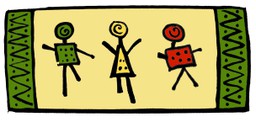 Ainembabazi Children's Project (ACP) Canada exists to support the building of self-reliant, sustainable and empowered communities in Africa, by raising funds, engaging volunteers and interns, and raising public awareness of the interconnectedness of our world and importance of global citizenship. We work in southwestern and eastern Uganda supporting the rights of children and families.

The organization supports activities in communities that focus on self-reliance, sustainability and empowerment. ACP Canada believes these priorities are fundamental to building healthy communities, schools and children that have the opportunity and capacity to succeed:

Organizational Priorities

Income Generation
ACP Canada supports activities to foster entrepreneurship and employment opportunities that provide sustained income for communities and families.

Health Promotion
ACP Canada supports activities that reduce the burden of illness through health education, promotion, sanitation and and access in Uganda.

Education and Life Skills
ACP Canada supports activities that improve the quality of education for children and youth of all ages within schools in Uganda as well as projects that promote life and vocational skills and youth leadership outside of the school system.
Current Volunteer Opportunities