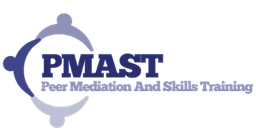 Peer Mediation And Skills Training
Various locations Calgary AB T2S 0H6
403-229-2762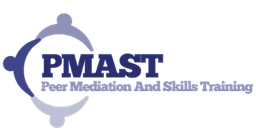 PMAST is a Calgary based, not-for-profit organization, dedicated to providing schools and communities with skills to successfully handle disputes, bullying and conflict. PMAST assists youth to deal with conflict, violence, discrimination and bullying, while building confidence, safety, and self-esteem. We empower youth to analyze conflict, investigate underlying issues and key concerns, and apply strategies to help build effective solutions. We need to provide our youth with the skills and the responsibility to make better choices.

While Peer Mediation And Skills Training (PMAST) agrees that counselling and bullying awareness programs are important - they are not enough. To really create change for today and tomorrow, we need to be pro-active and teach our youth how to successfully deal with the conflict in their lives. We need to provide the life skills to change the dynamics of these youth, their families and those around them for this and future generations.

Our programs focus on early intervention and prevention with the goal of providing all youth, including those considered "at risk", with the skills to ensure their emotional health and well being and assisting them in their transition into adulthood and the workforce. Once they have the tools for a healthy life and to make healthy decisions, the next phase of our program provides further mediation training enabling them to help their peers, their families and others in their communities, to deal with the conflict in their lives. Experience has taught us that "Youth Helping Youth" is much more impactful than adult intervention. These abilities make them leaders among their peers, increasing their self-worth, respect for others, inclusion, responsibility and sense of belonging.

Current Volunteer Opportunities