Great Divide Trail Association
229 18a st Calgary AB T2N 2H1
587-437-4037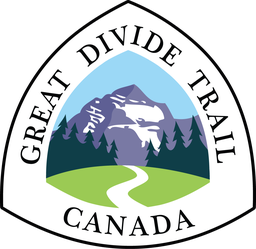 The Great Divide Trail Association is dedicated to maintaining, protecting and promoting the Great Divide Trail. The trail traverses the continental divide between Alberta and British Columbia, through the vast wilderness of the Canadian Rocky Mountains for more than 1100 kilometers.

Our Vision:
o The completion and long-term protection of the Great Divide Trail, providing a unique wilderness experience in the Canadian Rocky Mountains along the spine of the Great Divide.

Our Mission:
o Provide a public amenity by planning, designing, constructing, maintaining, and obtaining formal recognition and protection for the Great Divide Trail as a significant heritage site in the Rocky Mountains of Canada; and
o Educate the public about the Great Divide Trail, and promote and encourage its use in a manner consistent with the conservation and preservation of the scenic and wilderness value of the Rocky Mountains of Canada.
Current Volunteer Opportunities