Calgary Youth Justice Society
Suite 900, 620 7 Ave SW calgary AB T2P 0Y8
403-808-6325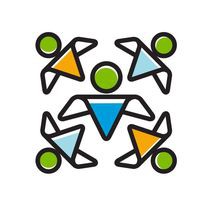 Since 1996 the Calgary Youth Justice Society has helped over 13000 youth find what is strong in their lives through programs proven to build resilience, reduce risk and nurture community connections.

Our approach is always strength focused, seeing beyond what's wrong to nurture what's strong. Instead of the traditional model of negative labeling and attempting to control at-risk behaviours and attitudes, we begin with the assumption that all youth have the potential to be resilient if engaged in ways that affirm their value and worth as the starting point for positive change.

Every day, we witness young people gain confidence and hope for a brighter future when their strengths are recognized and invested in. Our impact is young people who feel valued and supported to be a part of our community in a meaningful way.

The Calgary Youth Justice Society provides 2 programs that connects adult volunteers in a positive way with youth who are vulnerable to risk-taking or have involvement with the criminal justice system.
Current Volunteer Opportunities