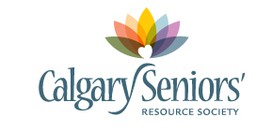 Calgary Seniors' Resource Society
3639 26th St NE Calgary AB T1Y 5E1
403-266-6200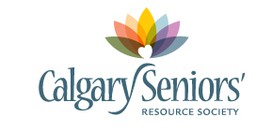 Calgary Seniors' Resource Society (Calgary Seniors) is an innovative organization that strives to keep seniors healthy, independent and safe in their homes as long as possible. For over 20 years, we have provided a depth of support that creates meaningful and effective change in the overall well-being and quality of life of vulnerable seniors in our city.

What makes us so unique is that we effectively combine specialized and registered social workers with volunteers and volunteer programs that work hand-in-hand; not only do we assist in a crisis, but we provide ongoing assistance to ensure seniors are supported appropriately long-term.

Our social workers help with managing life's daily affairs and challenges: Our team of Outreach workers provide information and long-term support while connecting seniors to the services and resources they need in order to remain independent and active within their community. They provide case management and assist with accessing financial benefits and other entitlements, finding appropriate housing, and accessing food and medical care, just to name a few.

Our volunteers help deal with the loneliness and day to day living: Volunteer programs such as Friendly Visiting, Assisted Shopping, Telephone Reassurance, Escorted Transportation to medical appointments, and Pet Assist ensure seniors are connected with people who care on a regular basis and receive the support they need when they need it.

Our agency helps with community awareness and engagement: SeniorConnect online training, CaregiverConnect, Take Care Be Aware, and Remembering When workshops are just a few of our community based programs that educate the community on seniors issues and support seniors and those who are caring for a senior in their life.
Current Volunteer Opportunities