Volunteer Centre of St. Lawrence-Rideau
42 George Street PO Box 576 Brockville ON K6V 5V7
+16134999393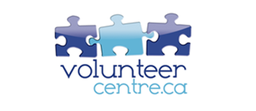 Through ongoing community outreach, community collaborations and strategic sector partnerships the Volunteer Centre has been able to promote awareness of important programs and services to support our most vulnerable citizens. Introduce new and innovative programs and services to build capacity and provide support in our community which has strengthened our position as an agency that delivers measurable outcomes that have significant impact on our region.
Fostering excellence and leadership in volunteerism through our financial literacy program and our community volunteer income tax program we have raised awareness and generated an invaluable contribution to financial literacy, poverty reduction and the social and economic well-being of the communities we serve.
The Volunteer Centre of St. Lawrence-Rideau fosters and develops volunteerism in our communities. Our 4 pillars of service include connect people with opportunities to serve, promote volunteerism, capacity building for effective volunteering and provide leadership on issues related to volunteerism. Our vision is to build vibrant, caring communities to enrich lives and help people feel connected.
The Volunteer Centre of St. Lawrence-Rideau will work together with individuals, community partners and our local non-profit agencies to deliver programs and services with meaningful strategies to build stronger, more prosperous communities. Knowledge is power. We believe in helping people feel more confident in their ability to achieve their personal goals in a changing world.

Our Centre of Excellence offers staff with expertise and lived experience, leverages the skills and knowledge of valuable volunteers and delivers programs and services supported by our community partners and industry partners.
Current Volunteer Opportunities