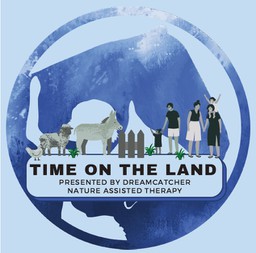 Ardrossan Dream Catcher Nature- Assisted Therapy Association- Time on the Land
53044 RR #213 Ardrossan AB T8G 2C4
780-668-5374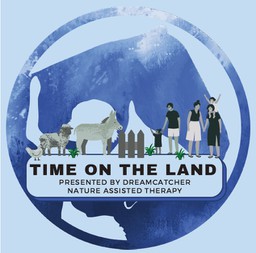 We are committed group of caring citizens, staff, volunteers and professionals helping people to find healing, balance, joy, hope and confidence through the immediate feedback that animals and nature provide. Dreamcatcher is a registered charity that partners with a team of qualified clinicians that guide, teach, counsel and inspire those we are privileged to serve.

Dreamcatcher is located in Ardrossan, Alberta (just 30 minutes East of Edmonton) on a 40-acre beautifully treed and trailed ranch. Our team believes in a holistic approach to healing and offers a wide variety of traditional and unique therapies to help children, youth and adults find healing, balance, joy and personal growth.

Ardrossan Dream Catcher Nature Assisted Therapy Association is a registered charitable founded in 2003 by Eileen Bona M.Ed. Registered Psychologist and its charitable programs are overseen by a volunteer board of directors.

To date, we have successfully helped people with brain injuries; emotional issues; behavioral concerns; mental health diagnoses; addictions; past trauma issues; dual and multiple diagnoses; developmental delays; physical impairments; family-oriented concerns; trauma related issues, and much more.

Founder and director, Eileen Bonar opened the Dreamcatcher Nature Assisted Therapy ranch in April 2020 to let people connect to the land during Covid-19 pandemic by starting the program "Time on the Land".

Since receiving funding from the government "Time on the Land" is available FREE for visits with the animals over the fence and for a walk on the land. Individuals are invited to book a time to come to the 40 acre Dreamcatcher™ property, outside of Dreamcatcher™ client sessions, which allows one family at a time to ensure social distancing is inevitable.
Current Volunteer Opportunities